Guest post by Kevin Yang
Last week AIGA Orlando kicked off its 3rd community meeting with a fun little icebreaker that involved narwhal sex therapy, cartoon taxidermies, and invisible wallpaper. No joke.
The most interesting thing about this meeting was that I didn't have to skip class this time. As difficult as it is for students to attend these meetups, I've noticed an increase in student attendance since the first meeting. And that's great. I hope this continues. If you are a student and are hesitant to come to these meetups, I hope this post will inspire you to stop hiding behind your computer—it would be great to meet you.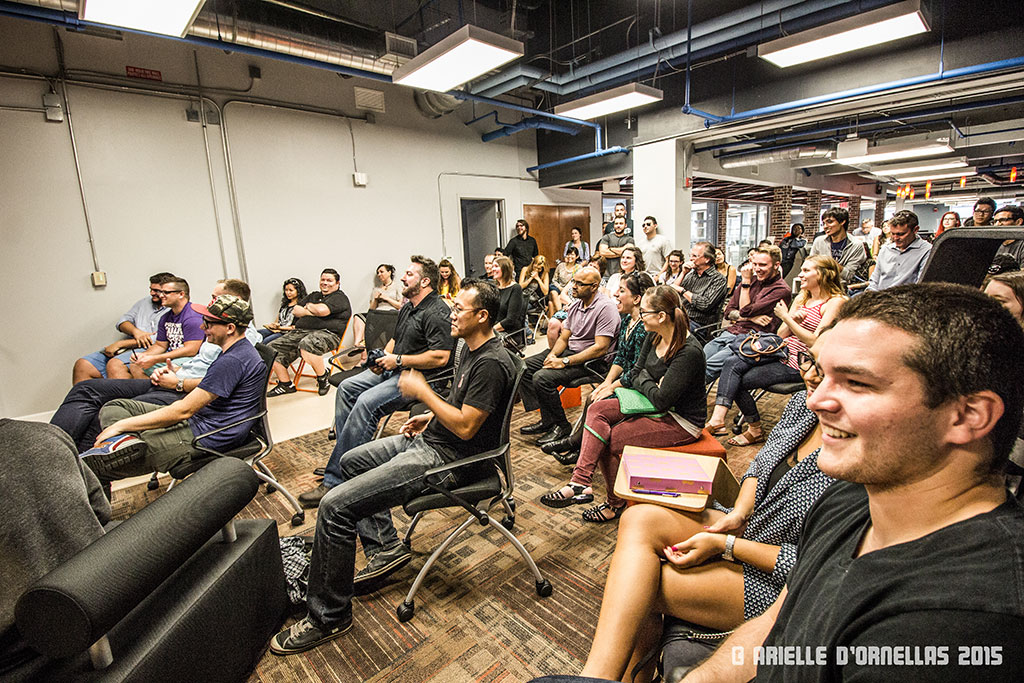 For those of you who may not know, there are actually people who organize these events. Meet our amazing AIGA board members:
Devon Hoernschemeyer, President
Victor Davila, Vice President
Ayana Campbell, Secretary
Paula Angel, Treasurer
Kenny Roy, Programming Director
Tibby Starks, Cruise Director
Jes Willis, Social Media Manager
Cliff Manspeaker, Web Director
Matt Pummel, Education Director
Joe Bruggen, Co-Education Chair
Marlenys Rojas Reid, Programming
Paul Hershey, UX/UI Content Director
Nick Rincon, Community Board
Jeff Matz, Advisory Board
These Board Members have listened to our demands—they are committed to serving more beer—while also uniting designers and creating a place where design thrives.
---
Upcoming Events
Design Orlando: A UX/UI Initiative – August 11th
AIGA Orlando is partnering up with Design Orlando to launch a UX/UI initiative. Everyone is invited to come and learn about and participate in the process of creating a UI deliverable kit. The first Design Orlando meetup is this Tuesday, August 11th at Envy Labs and there will be two more meetups in the near future so stay tuned! More information here.
InDesign Decoded with Gil Gomez – August 22nd
If you're still running from that other Adobe Software, the one that's not Photoshop or Illustrator, there's a workshop for you with Gill Gomez at the Orange Studio. More information coming soon.
Creative Connection Student Showcase – September 17th – October 9th
This is a great opportunity for students and recent grads. The Creative Connection Student Showcase is taking submissions until September 17th. More information coming soon.
IzeaFest! – October 22nd – 24th
We have another excuse to go to Disney World. IzeaFest is where you can meet the world's top brands and creators. Its approaching quickly, and sounds like my next vacation. Congrats to the 10 raffle winners who will be attending the conference. Tell Mario we said hi! More information here.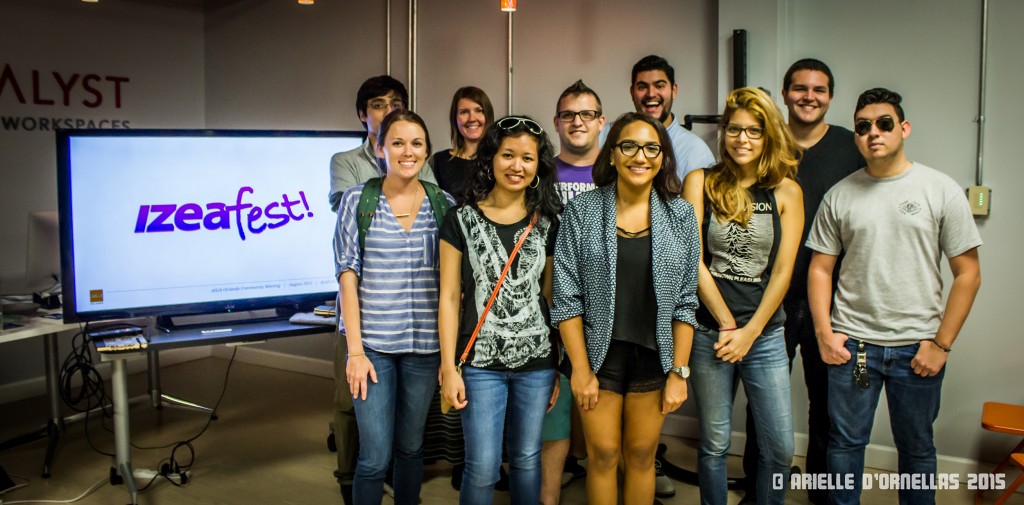 ---
Community Announcements
Don't forget! UCF's Graphic Design Student Association (GDSA) is hosting an Ice Cream Social on August 22nd at Simply Frozen Yogurt. Follow "GDSA at UCF" on Facebook for more details.
---
As always, be sure to follow AIGA Orlando on Facebook, Twitter and Instagram for the latest updates on upcoming events.
Kevin Yang is a visual designer based out of Orlando, Florida. He's  currently studying design at Full Sail University. He's developed a bit of an obsession with guacamole. Check out his work on Dribbble!