Happy Birthday to us! Since we can't safely celebrate in person as we'd hoped, we're going to spend the next week telling our story and honoring those that made AIGA Orlando possible. It all began when Val Sloan and some other people in the Creative Club had an idea…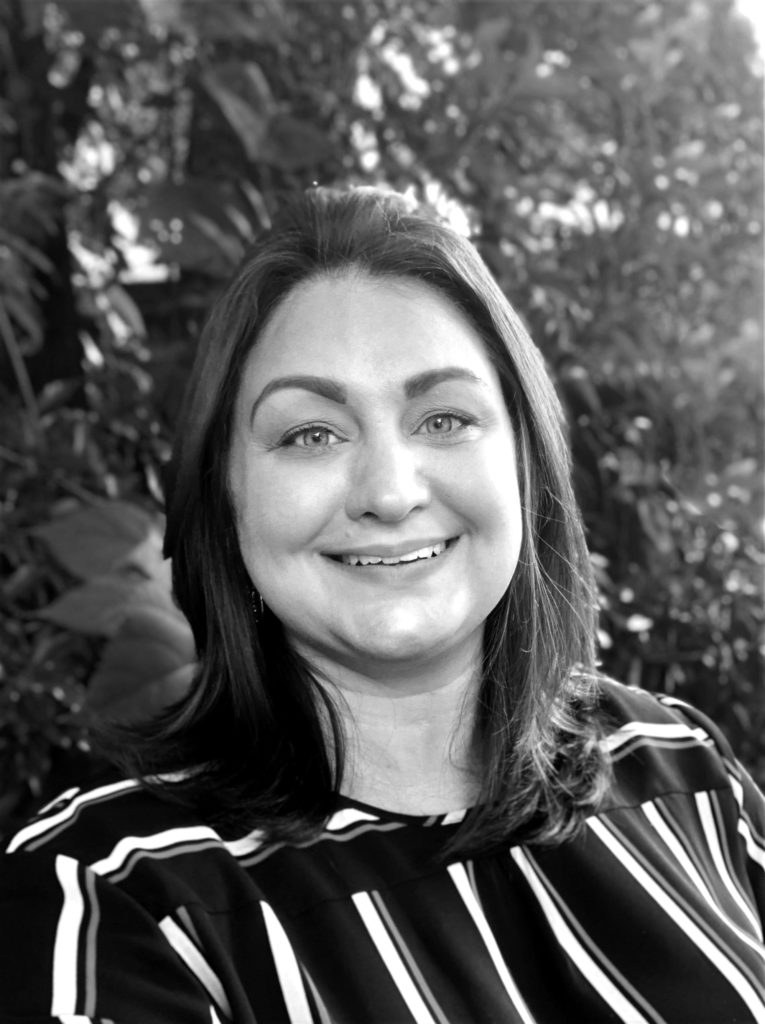 Most of the founders that will be telling their stories have AIGA shirts older than I've been a member. I started my service in 2017 on the Woman Lead team. I jumped face-first into eating and breathing the mission and vision of AIGA.
The Woman Lead program inspired me to start my own non-profit to encourage other women to become future creative leaders, and I will be eternally grateful to Anna McCambridge-Thomas
for recruiting me into that role.
In the next two years, I sat as Education Chair and was lucky to serve under Victor as his vice-president. Now, along with 20 other talented and scrappy board members, we're building trust and connection in the city of Orlando.
Community and a sense of belonging are what I hope to foster now and for generations of members to come. Art and creativity have always been an Orlando bloodline. I like to think our program's heart and soul supports expression and acceptance. From the first-year students learning the pen tool to self-taught, second career designers, we have something they can all
connect with, and that's art.
I believe every member is unique, and we're creating a space to bring their best self to our community. I'll always be grateful for the board's and our community's support to continue to carry this torch because together, we can do amazing things.
Trinity Otero, — Current AIGA Orlando President
---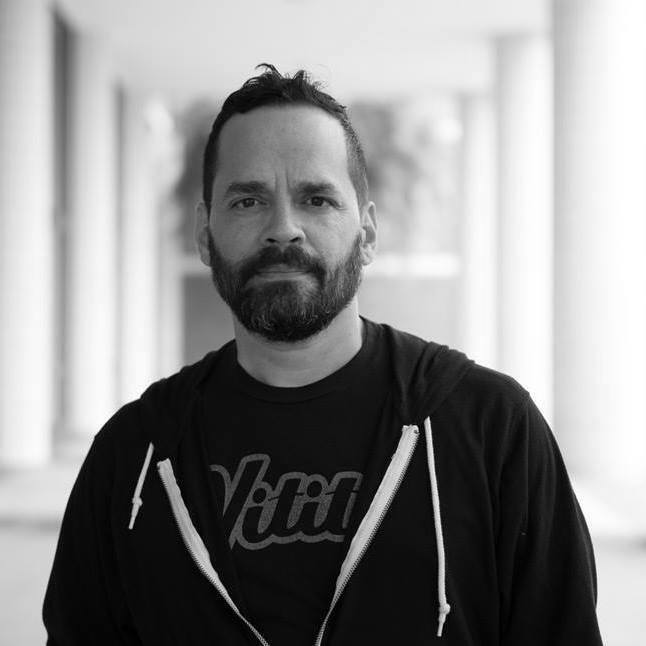 When Sarah Collins first contacted to be part of the AIGA Orlando board in 2011, I felt I was being called to the Majors. This was several years after Kristi Repstien Peters would tell me about the Creative Club and encourage me to get involved. I was an AIGA member before joining the board and attended several local events and even a national conference, but never thought of being a part of the board until Sarah's call.
The first board meeting I attended was at the Imperial at Washburn Imports on Orange. I'll admit, I was a bit starstruck to be part of that group. After all, my first board roster included Sarah, Patrick, Bernie, Jenny, Gilbert, Dionne, Cliffy, Jeff friggin' Matz (!), and other incredible talents (subsequent boards have been just as incredible—we definitely have an amazing community). That was the first time I met a lot of people I would eventually call family, including Devon Hoernschemeyer, who would soon become President herself (and my partner-in-crime in so many AIGA adventures) and build a structure for the chapter that we still follow.
The subsequent 9 years on the board have been truly marvelous. They have let me serve as Co-Education Chair, Membership Director, Vice President, Co-President, President, and now President Emeritus. They have introduced me to so many wonderful people, not only locally, but across the nation, whom I now call friends. They have allowed me to meet so many of my creative heroes and find out they're not only super talented but super generous! They have given me the opportunity to mentor, and then watch proudly as those whom I mentored become leaders and then turn around and mentor me (I'm looking at you, Reina and Tibby!). And they have allowed me to work with people who genuinely care for their communities and their future.
There have been many ups and downs, we've shed a lot of literal blood, sweat, and tears, and sometimes it feels like a second full-time job, but I'm incredibly thankful for the opportunity Sarah gave me to be part of the AIGA Orlando board, for the people I have served with, and look forward to continued service.

Victor Davila -— AIGA Orlando President Emeritus
---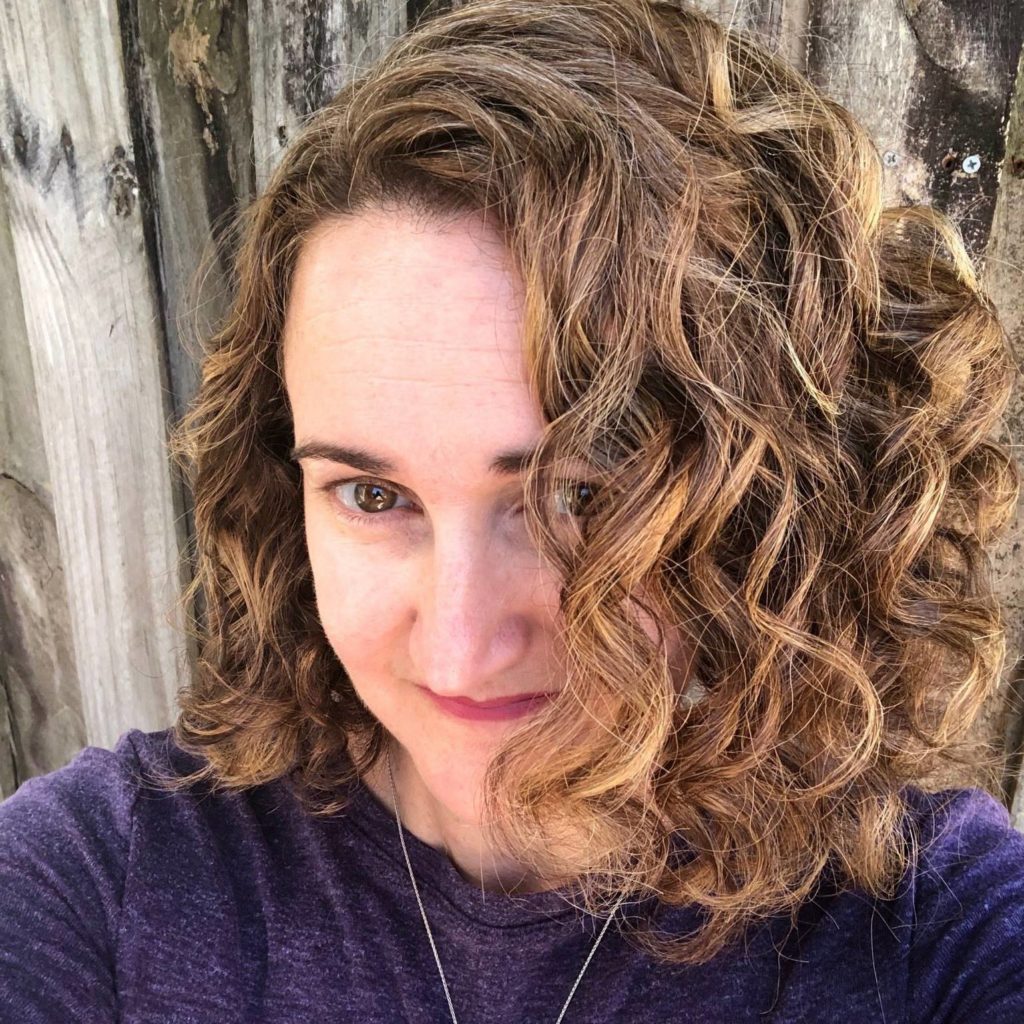 After graduating from college and working for several years, I missed being around other creatives. I originally joined Orlando's Creative Club looking for people with similar interests –somewhere I could talk about the fonts on a menu or in movie credits! When the opportunity to grow our local group of creatives came up, I knew I wanted to be a part of it.
My favorite memories of AIGA Orlando:
Talking about AIGA at my wedding reception with Linda Hartmann, Tom Hope and Val Sloan on April 1, 2000.
How much fun we always had at meetings. The initial set-up meeting was at The Globe in Wall Street Plaza in downtown Orlando and we sat there for hours. In the early days of the organization, I remember having board meetings at Magic Pencil Studios.
Meeting so many wonderful people through AIGA Orlando–people whom I have had the privilege to call friends over the last 20 years. Some of the original signers moved on to other cities, and went on to join other AIGA chapters. Ties to AIGA helped us jump into a ready-made community of like-minded people.
Kristi Repstien Peters — AIGA Orlando chapter petition signer
---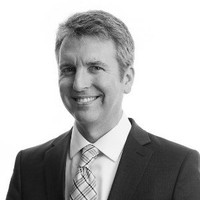 So yea, AIGA came out of the ashes of the Creative Club of Orlando. Creative Club was a bit more inclusive in that it included copywriters and other creatives, but after many years membership and support were lacking and there were dwindling opportunities for creative folks to network and just "talk shop" in Orlando. A small group of us — Val Sloan, Kristi Repstien, Linda Hartmann (now my wife!) among them — started looking into getting an AIGA chapter here. We thought it would reinvigorate the Creative Club scene and allow us access to a national network and resources. We also did some outreach to more established designers in town.
I seem to recall pitching it to Thomas Scott before a concert at the Social (I think it was Guided by Voices). He was very enthusiastic. Getting Jeff Matz and Paul Mastriani on board was important. There was a big vote among the remaining Creative Club members at a meeting held at the Kit Kat Club (I think this is Hooch now) and the change was approved. Then we went through the paperwork of dissolving Creative Club, incorporating AIGA, approving bylaws. There was a big debut at hotel downtown. Don't recall much of the initial programming, though I did organize the first Spot show, held at the Science Center. Kinda crazy to think about now.
We just sort of did it, making it up as we went. It was a LOT of work, but I'm proud it's still going and inspiring the next gen of Orlando creatives.
Tom Hope — AIGA Orlando chapter petition signer
---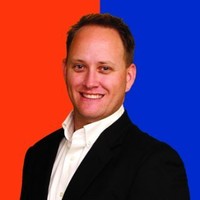 I think my memory of AIGA Orlando back then was how it came together so organically. Looking back the board consisted of a group of smart, talented and passionate people but we were not a group of seasoned board members. We formed and held events that added value to the creative landscape in Orlando and people from the community showed up, which not only reinforced what we were doing but allowed us to continue the journey.
Ryan Brandt — AIGA Orlando chapter petition signer
---
I would be a terrible witness at a courtroom trial. I don't remember dates or details from last month, let alone 20 years ago. But let me say this: our AIGA chapter grew out of the Creative Club of Orlando which ended, not with a bang, but a whimper.
The Creative Club of Orlando—which was first called The One Club of Orlando until the lawyers representing The One Club of New York sent a cease and desist order and the name was changed—began as an alternative to the local Ad Fed which seemed to be predominately comprised of people in suits. All creatives, art directors, designers, illustrators, photographers and copywriters were included. At the kick-off ceremony those of us were involved in the evolution of the club wore name tags that said, "Hello. My name is Bob." Everyone was told if they had any questions they could just "Ask Bob."
The event featured an amazing video made by local talents and was followed, unfortunately, by some very bland speeches that almost lost the crowd. Despite that, people signed up in droves and we were on our way.
Over the next few years, The Creative Club struggled to establish itself, especially through our annual shows. These shows were not judged by locals, but by nationally recognized industry stars whose mission was to judge us based upon a perceived national level of creativity. This did not always work as the year I was president I was on stage trying to explain to a room of 100+ people why the judges thought no one deserved a gold medal or Best of Show Award. That was a fun night.
My own work schedule kept me from being more involved at this point and I must admit I lost track of what was going on. However, there was a meeting called and the topic of discussion was a surprise to me: Can we go about changing The Creative Club of Orlando into a chapter of the AIGA.
I recall a few people, non-designers mostly, who were not pleased with this idea, but interest in The Creative Club appeared to be publicly waning, with a number of people returning to the Ad Fed or holding dual memberships. As the individuals who were presenting this idea spoke I could clearly see the writing on the wall and despite being one of the founding "Bobs" of The Creative Club, it didn't seem to bother me.
I'm not sure who the presenters were that evening although I can guess that it was some of the usual suspects. People at the top tier of the creative community in Central Florida, many of whom—after two decades— still reside there. When the time came for public comments someone asked me—as an original "Bob"—what I thought. I'd love to tell you that I was erudite and sophisticated in my reply but sadly, it was me they were asking. I do recall expressing the general sentiment that while I would miss our little club, that becoming a chapter of the AIGA would benefit us in a myriad of ways, not the least of which was the scope and authority of belonging to a national—and highly respected—organization. Apparently a lot of other people in the room felt the same way.
I started teaching as an adjunct in the design program at Valencia College in 2012. Most of my classes over the years have been on Thursday nights, which coincides with a number of the AIGA meetings and events. (I'm not saying that the organization is doing this on purpose but…) I remain a dues paying member because I believe in the AIGA mission and the Orlando chapter has been actively fulfilling that mission since its creation. That is why I still support the chapter even if they won't let me come to any of their meetings. (!)
(AIGA Orlando board note: You are welcome any time, Kevin!)
I currently drive an aging Honda CRV. For years I would not place any stickers on it but now that it is old and rusty, who cares. I have the ubiquitous Apple icon, my Southern Poverty Law Center sticker (another worthwhile organization) as well as my Black Dog Salvage sticker and a Valencia Graphics and Interactive sticker. But the one that has been there since the car was new—almost the lifetime of our local chapter—is a window cling the proudly bears the letters "AIGA".
Kevin Boynton — AIGA Orlando chapter petition signer
---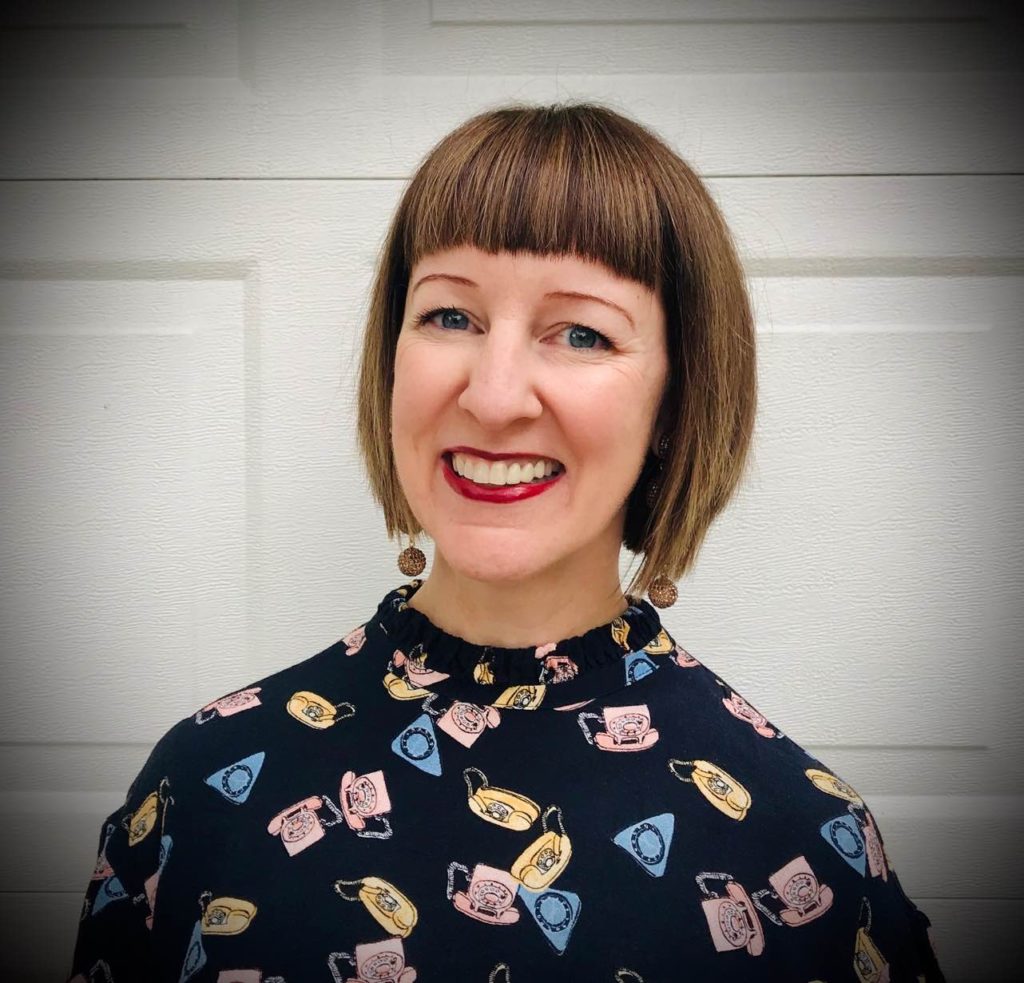 I'm proud to have been a chapter petition signer to create the Chapter. I had been involved with Creative Club previously and was excited to transition our amazingly creative bunch of folks to become part of a national organization. The time we spent meeting and planning events, networking and having fun are great memories. I also remember stuffing and stamping a LOT of envelopes as we formed in a pre-digital world!
One of my favorite memories of AIGA was the 2000? 2001? Decembership party, held at the Winter Park Farmers Market as a celebration of our members, in December, natch. Tom Hope, Kristi Repstien Peters and I put a lot of time into planning the event down to the flavors of cupcakes and table decor – a Warhol-inspired pop art aesthetic complete with silver Mylar tablecloths and kitschy centerpieces including soup-can vases. Looking back it probably planted the seed for me to return to school for interior design and consequently become an interior designer. But my memories of AIGA remain strong as do many friendships formed back then. Congrats for keeping the club robust and relevant!
Linda Hartmann – AIGA Orlando chapter petition signer
---
More Founders
Brian Minnich
Becky Wannamaker