Happy Birthday to us! Since we can't safely celebrate in person as we'd hoped, we're going to spend the next week telling our story and honoring those that made AIGA Orlando possible. It all began when Val Sloan and some other people in the Creative Club had an idea…
Happy birthday AIGA Orlando! When you were born, I was 23 years old which, looking back, is why I had the combination of energy and lack of awareness necessary to create something completely new from scratch. I didn't do it alone, of course. Valerie Sloan, our first President, was a driving force who kept us motivated and inspired by the work of other chapters throughout the country. I vividly remember Thomas Scott advocating for an annual calendar that outlined the speakers, events and socials for recruiting. He was right because it worked. I also vividly remember during a planning retreat, brainstorming a conference that would last a full day and be a combination of workshops and speakers. It was going to be in January so we were kicking around the idea of "new year resolutions" and when Linda Hartman added the colon, Re:solutions, came to life.
When a group of us traveled to Atlanta for the National AIGA Design Conference, Clement Mok (who was the national president at the time) suggested that graphics are just the center of impact for designers and that their influence ripples outward, ultimately changing systems and culture. Twenty years later, a lot has changed with our local AIGA chapter, but what Clement Mok said is still true, people working together – creatively – will always make a lasting impact.
Jenise Oberwetter, — AIGA Orlando chapter petition signer
---
Back in late 2002 early 2003, AIGA invited world renowned illustrator Luba Lukova for a lecture. The board was meeting with Luba before her presentation. For once in my life I was early to one of these meetings and had the honor to meet Luba before everyone else got there. After introductions she asked me what I did. I explained I was in the process of starting a new creative agency named SAY IT LOUD! She loved the name and the creative activist theme behind it. I asked if she would be interested in working together on a logo and she said as a matter of fact I am. Long story short, after she showed me 3 options we both selected our fav.
That logo went on to win a One Show Gold Pencil Im logo design. Luba had no idea what a gold pencil was or how respected it is in our industry. I flew up to NYC for the ceremony and Luba and I got to walk up on stage together to receive the award. It doesn't get any better than that. Forever grateful to AIGA for exposing creatives in central Florida to Luba and other international caliber talent.
Julio Lima, — AIGA Orlando chapter petition signer
---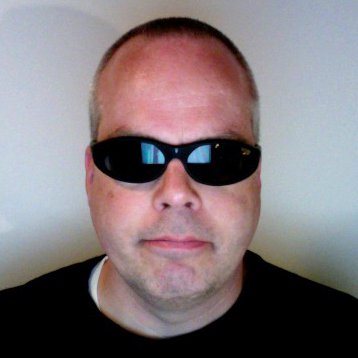 AIGA was an abstract New York thing in my young days. I wanted to be involved but it seemed pointless from Florida. In 1999, I had the opportunity to attend the National Conference in Las Vegas and got pretty wound up about AIGA. Then I met Val Sloan in 2000 at a Creative Club of Orlando event and got caught in the whirlwind of the chapter start up. In case it hasn't been stated elsewhere, Val was the reason the chapter happened. She knew what needed to be done.
I remember going to a lot of board meetings in those early days. And I remember being mostly a flop at securing sponsorships that first year. Some events happened despite that though. The second year I took the Vice President slot and Jenise was our very capable leader. She and I collaborated on a poster/mailer for the Paula Scher event. No pressure trying to create a poster to promote one of the greatest graphic designers ever. After that I arranged events for a few years. We found a great partner in the Orange County Regional History Center, who gave us a unique cheap event space. We brought in some amazing guests like Luba Lukova, Jeff Kleinsmith and Shawn Wolfe, and Haley Johnson.
In 2005 the chapter honored me with the AIGA Chapter Fellow award. I'm still humbled. Thank you Jenise and everyone else who made that happen.
Thomas Scott, — AIGA Orlando chapter petition signer, and AIGA Fellow
---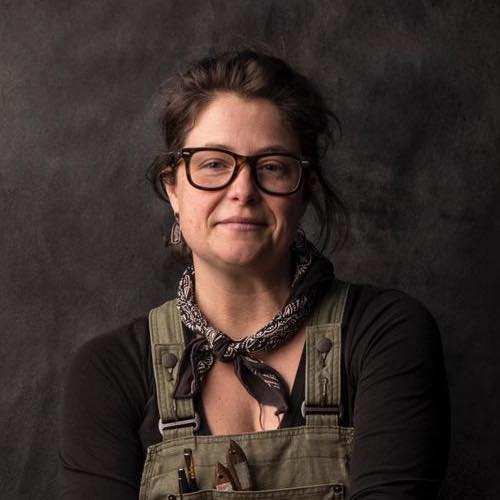 Way back in the old days (2001) when I first worked at Juicy Temples with Klaus Heesch we went to an AIGA social – my first ever – somewhere on Orange Ave if memory serves. I probably had a glass or two of wine and met great people and felt welcomed and comfortable on a special level. When it came time for announcements someone mentioned that the board was looking for members. I am a sucker for non-profit board work…at least I was back then.
I jumped right in and never looked back.I think I started as Events Chair (or something similar) and ended my tenure as Chapter Pres. It was a great time in my life and put me smack in the middle of the design community which deeply enriched my life in myriad ways. Some of my fondest memories took place at Leadership Conferences (even when we missed our puddle jumper connection to Austin) and I'm grateful to have met Jenise, Val, Thomas, Jeff, Paul, Julio, Tom, and on and on.
Congratulations, Orlando!
Kim Fox — AIGA Orlando Past President
---
As former AIGA President who served on the board for 11 years, I have many great memories of our creative association. Moving to Orlando without knowing a single soul, AIGA was a way for me to immediately meet many smart, kind and passionate people that continue to enrich my life to this day, 20 years later.
It started with Tom Hope urging me to help out with an event called SPOT at the Science Center. Through that experience and so many others since, I've been able to surround myself with a community that truly understands and appreciates design.
AIGA helped me become a better designer. A better public speaker. A better leader. I applied those lessons to my career and to my life.
Sarah Collins — AIGA Orlando Past President
---
In Memoriam: Lynne Lilly
Lynne Marie (Wollam) Lilly, 55, passed away in Orlando, Fla. Friday, June 12, 2015.
Lynne graduated from Moline High School, Moline, Ill., in 1978. She graduated in 1982 from Bowling Green State University, Bowling Green, Ohio, with a BS degree in business administration.
Lynne worked at Lockheed Martin Aerospace, Orlando, Fla. She went back to school at Valencia College and earned a degree in graphic design.
Lynne is survived by her mother, Mrs. Norman E. Wollam, brother John, of Orlando, sister Mary Grimms of Lake Mary, Fla., two nieces Laren and Kristen Grimms of Lake Mary, Fla. Lynne was preceded in death by her father, Norman E. Wollam in 2000.
On a personal note: Lynne and I attended Valencia College together and became friends during that time. She was sweet and soft spoken; a friend to everyone and a person with a big heart. We had reconnected here on Facebook probably a year or so before her death. I was quite surprised and saddened when I learned that she passed away after an illness.
RIP Lynne
Written by: Becky Wannamaker
---
In Memoriam: Christopher Schmitt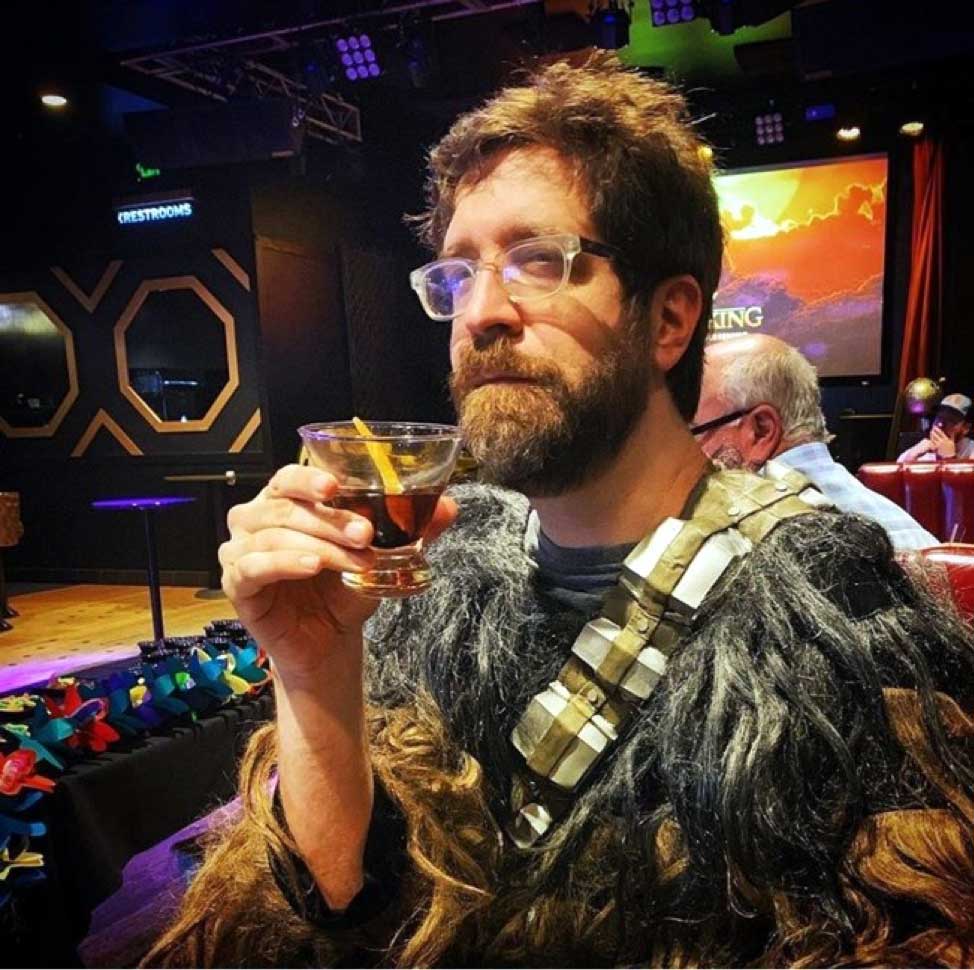 Christopher Richard Schmitt, 45, died April 9, 2020, at home in Austin, TX. At 6'7", he was the tallest person in his immediate family, much to his older brother's chagrin. He considered it a "win" to get someone to laugh, and he won many times. He accomplished getting his family members to laugh until they cried, or telling a joke, right as someone was taking a drink to have it coming out of their nose from laughter (so embarrassing, and, yet, so hilarious).
Christopher was loveable, humble, kind, and generous. He loved his girlfriend and their shared family. He loved doing whatever his family would be doing from watching Florida State sports, to visiting each other, to playing card and board games (Tripoley was a family favorite), to hanging out, to visiting family favorites such as Disney World or the beach, or having new adventures with them around the country. He was the best Uncle to his nephews and nieces. He would find out what the kids would want for their birthdays or Christmas and spoil them rotten. If he didn't have a gift idea, he would research for the perfect gift for them. His new baby gifts were on point.
Christopher loved learning. He loved science fiction, including Doctor Who, Classic Star Wars, and Star Trek. He loved wearing his Chewbacca costume at different events, where he would happily have his picture taken with other science fiction fans. He always had a good story to share from wearing that costume. He was an expert in Web design, authoring many books on the subject, and loved how the internet could help people. Most of all, he wanted any one that came into contact with him to be comfortable and at ease. He was an incredible human being all the way around.
Christopher was born February 24, 1975, in Tallahassee, FL. He was the son of Richard and Meg Schmitt. He graduated from Leon High School in 1993. He earned an Undergraduate Degree from Florida State University in Fine Arts with emphasis in Graphic Design. He also earned a Master's Degree from Florida State University in Communication for Interactive and New Communication Technologies and a Graduate Certificate in Project Management from FSU's College of Communication. Christopher authored many books on web design, most notably the "CSS Cookbook" for O'Reilly Publishing. He produced and led the NonBreaking Space Show podcast, which discussed web design and related issues. Through his company, Heatvision, he hosted web-related professional conferences around the world, improved the accessibility and structure of his clients' websites, and advocated for a more inclusive Web.
Christopher is preceded in death by his mother, Meg Schmitt; his grandparents, Elizabeth and Karl Schmitt, and Inez and Harry Young; and his uncle, Daniel Schmitt.
He is survived by his girlfriend, Arianne Stiles, and her two sons, Julien and Gabe. His father and stepmother, Richard and Sara Schmitt of Cartersville, GA; two brothers, Paul (Teri) Schmitt of Merrimack, NH, and David (Margot) Schmitt of Oviedo, FL; sister, Tiffany (Brian) Gokey of Cartersville, GA; two stepsisters, Melissa Hurst of Austin, TX, and Jessica Alvarez of Tampa, FL. He is also survived by his 13 nephews and nieces, Nick, Elisabeth, Matthew, Mary, Michael, and Cecilia Schmitt; Ryan, Megan, and Meredith Schmitt; Gianna, Lillian, Robert, and Natalie Gokey.
Please visit www.christopher.org or https://en.wikipedia.org/wiki/Christopher_Schmitt for more information about Christopher and his accomplishments.
Christopher Richard Schmitt, — February 24, 1975 – April 9, 2020
---
In Memoriam: Christopher Schmitt
As a print designer, the web world was so very foreign to me in 1999. So I thought it was bold of Christopher — this tall, skinny bespectacled kid from the mystical land of pixels — to head down a path which at the time was dominated by print advertising and design creatives. Obviously, Christopher knew where the profession was headed.
I knew Christopher was a big deal, but I didn't realize how big. I knew he co-authored some books. Some years later I found out that he was a heavy-hitter, with deep roots in the establishment of Web design standards and CSS. Christopher continued to author and contribute to multiple books, and later co-founded national, prominent conferences. All the while, remaining the same incredibly humble, somewhat geeky and very likable guy.
About 5 years ago, he hired my instrumental prog rock band to perform at a conference after-party. I thought maybe he did that because we were cheap. During our set, I noticed Christopher off to the side, drinking a cold beer, watching us with a smile on his face and genuinely enjoying the music.
Cheers, Christopher. I'll miss you.
Written by: Thuan Nyugen
---
In Memoriam: Christopher Schmitt
This year, we lost one of the kindest and gentlest souls I have ever known: Christopher Schmitt. Christopher was a friend to everyone. He had an infectious laugh, and a unique sense of humor that was often based on keen observations of the ordinary that changed your perspective in small, but meaningful ways. He was almost always the tallest person in the room, but had a way of making everyone feel big, exemplified by his extraordinary ability to pivot for any audience. For me, this was shown when he was able to listen and chat with my 9 year old son about Pokémon Go and then turn back to our "grown up" conversation—which could have been anything from movies, or one of his books, or new clients, or reminiscing about conferences we had worked on together—seamlessly. He was smart, talented, and humble, which might be rare. He loved to educate. He wrote, he spoke, he was on panels, and taught classes. He loved Ari and her boys. And U2. He wouldn't let you forget he loved U2.
There is a hole in the creative community, and his presence will be missed by all those who had the pleasure of knowing him.
Rest well, dear one.
Written by: Kristi Repstien Peters