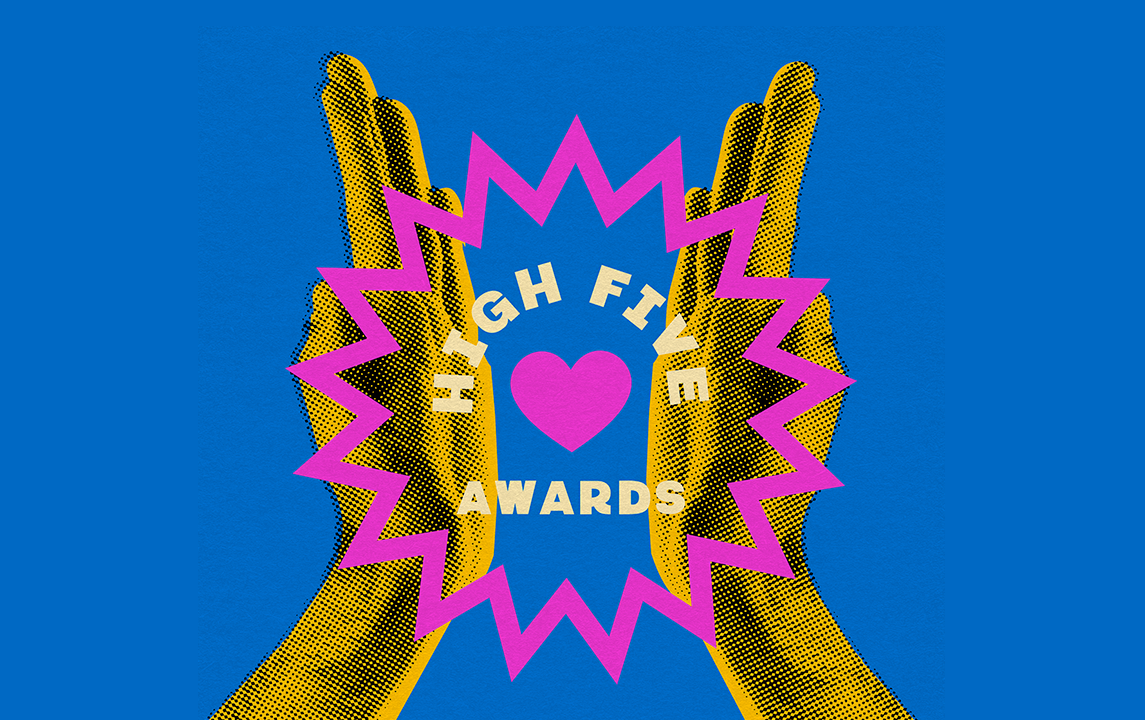 Nominations have closed, please join us at Re:Solutions 2021 to celebrate the nominees and winner!
Objective
Community Recognition for five people who have added value to the community through their efforts to nurture, support, celebrate, and provide opportunities for women, minorities, and other marginalized, underrepresented community members.
Call for Nominations
The AIGA Orlando Women Lead Initiative invites you to submit your nominations for our inaugural High Five Awards! Please read the qualifications below and submit your nominees, their qualifications, and your reason for nominating them using the provided form by Sunday, Jan 17, 2021 at midnight.
Anyone can make a nomination, and there is no limit to the number of people you nominate. Five people will be honored each season, and we can hardly wait to see who you suggest this year!
In order to be considered, nominees must have:
By their actions, consistently empowered women, minorities, or other marginalized and underrepresented community members in our profession or in general;
Consistently amplified or otherwise helped others to be heard;
When possible, has presented opportunities to others that encourages them to lead;
Has verbally or otherwise stood against sexist, racist, ageist or other harmful remarks and actions;
Has shown in their everyday actions that nurturing, supporting, and rewarding others and their efforts is of great importance;
When submitting a nominee, tell us how that person fits within these parameters and provide examples.