AIGA Orlando's annual SPOT event is back!
This is the capstone exhibition for our 2016 Mentorship Program. Over the past 6 months, design students from around the city have worked closely with local professionals to create a self promotional project. Join us for the showcase of their diligence and talent. Plus, be inspired by our keynote speaker for the evening, Lenny Terenzi. 
Just Create

For 17 years, Lenny Terenzi hated his career and wasn't too happy with most of his life. See how getting the rug pulled out from under him changed the way he approached it all and turned everything around. Everyone faces burnout, procrastination, fear of the unknown. Everything that stops us from moving ahead. Sometimes we get stuck in survival mode where everything is all about networking and growing your business. But if you stop networking, start relationship building and growing yourself, the rewards can be far greater.
About Lenny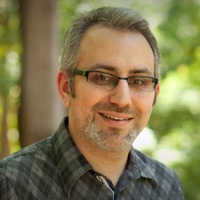 Lenny Terenzi, also known as 
Hey Monkey!
 is a Branding, Design, Illustration, and Screenprinting Studio in Durham, North Carolina. Lenny has a passion for connecting people, trying to bring out their potential and creative community building. He is also proud to serve on the board of AIGA Raleigh as the Director of Uniting People.
Where: Real Thread - 400 Pittman St, Orlando, FL 32801
When: Saturday, April 23, 2016. 6:00-9:00pm. Doors open at 6:00pm, Keynote speaker at 7:30pm 
How Much: $10 AIGA Members & Students, $15 Non-members
Venue Sponsor:

Bronze Level Sponsor:

In Kind Sponsor: