What is Re:Solutions?
Re:Solutions is a one-day conference dedicated to re:starting the new year inspired, informed, and re:invigorated.
About Re:Solutions
The day is broken down into two parts. In the morning, re:charge your creativity in one of three hands-on workshops. Then in the afternoon, re:engage your mind as you glean from the knowledge and experience of four key speakers.
Re:solve to attend this re:warding event and don't forget to re:gister!
2019 Line-Up
Morning Workshops
(NOTE: Workshops happen simultaneously from 9am -11:30am so you can only select and attend one workshop!)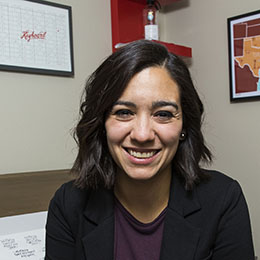 "From Calligraphy to Lettering" with Mariana Martinez
Mariana is a designer and letterer hailing from the border town of El Paso, TX, currently based out of Orlando, FL.
For the past six years, she's been working as a graphic designer for the Walt Disney Company. More recently, she's lent her skills as a Creative Manager helping craft unique retail experiences for both Florida and California.
In this workshop, I'll teach you everything you need to know to start developing your brush-lettering skills. We'll be going over the basics of brush calligraphy and how to use that as your base to create detailed lettering pieces.

I will walk you through my process from thumbnails to refined sketch complete with my most useful tips, tricks, and resources.
http://designbymariana.com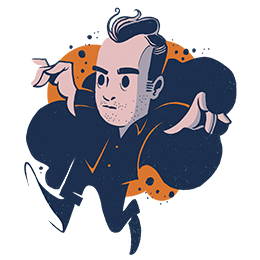 "Conceptualize and Digitize: Streamlining the Illustration Process" with Schiani Ledo
Schiani Ledo (who also goes by simply LEDO or SLEDS) is an Orlando based Illustrator and Designer. Schiani's work is inspired by mid-century spot illustrations and design as well as vintage sci-fi, comics, surrealism, DIY art culture, and the textural wonders of degraded print. Often working with a restricted color palette Schiani's work seeks to hint at the nostalgia and tactility of found art, while also creating something completely new.
https://ledodesign.com
General Session
---
Keynote Speakers
Speakers subject to change without notice
1pm - 5pm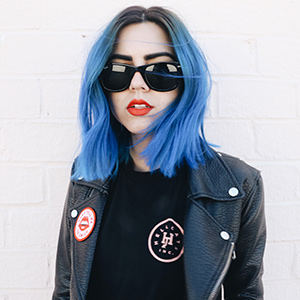 Brittany Reagan (Hellcats Inc.)
Brittany Reagan is an entrepreneur and co-founder of Hellcats Inc. An accessories and home goods brand thats a little dark, but fun! She is based in Orlando FL.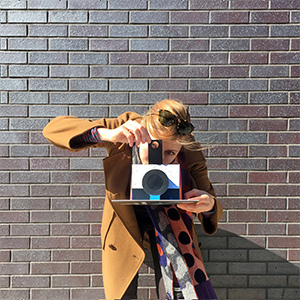 Kelli Anderson (Artist)
Kelli Anderson is a designer and paper engineer whose work operates in the space between conceptual art, graphic design, and tech. Her whimsical books have featured a working paper planetarium, a pop-up pinhole camera, and a paper record player. Whenever she can, she uses humble, lo-fi materials to expose the invisible magic of the world and make abstraction concepts "real" and tangible for people.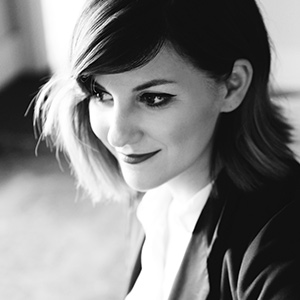 Anna Bond (Rifle Paper Co.)
Anna Bond is co-founder and Chief Creative Officer at Rifle Paper Co., a stationery, home and lifestyle brand based in Winter Park, Florida and New York City. Together with her husband Nathan, Rifle Paper Co. launched in 2009 as a two-person operation and has since grown into an international brand with products carried in over 6,000 stores around the world and employing over 150 people. Born and raised in Summit, New Jersey, Anna received her bachelor's degree in Graphic Design making her way to Orlando, Florida to work as an art director and later as a freelance illustrator before starting Rifle. She has been honored as an ADC Young Gun, spoken at Facebook HQ, designed a U.S. postage stamp, and is featured in Grace Bonney's best-selling book In the Company of Women. Anna currently lives in Maitland, Florida with her husband Nathan and two sons.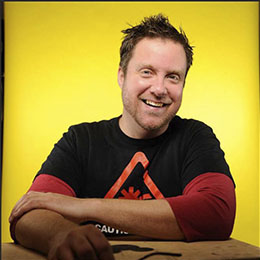 Steve Carsella (Yellow Shoes)
Steve Carsella is a designer, art director, father, husband, and nerd currently working at Yellow Shoes—the in-house creative department for Walt Disney Parks and Resorts—in Celebration, FL. He has owned his own design studio for 15 years, taught design at the college level, and spent time as the creative director at knight, an advertising agency, in Orlando.
Steve has worked on just about every single type of project, large (gargantuan, in fact) and small, for clients such as Coca-Cola, The NBA, Walt Disney, House of Blues, Jack in the Box, The Blair Witch Project and more. His work has also been recognized in a dozen or so books, including receiving design awards from HOW, PRINT, Communication Arts, and Graphis.


Follow AIGAOrlando on Twitter or Facebook for the latest updates. For full details of activities happening during Re:Solutions, visit orlando.aiga.org
---
Re:Solutions is a part of Ad X Orlando.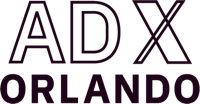 Cancellation / Refund Policy
AIGA Orlando will refund 75% of registration fee for cancellations received by 5:00pm two (2) business days prior to the event. Regrettably, no refunds will be made after this deadline.
Photo/Video Policy
The event will be videotaped and photographed. Content gathered at the event may be used commercially, and by attending the event you will be giving AIGA Orlando your consent to be recorded for this purpose.
Disclaimer
AIGA Orlando reserves the right to cancel or postpone an event, at any time, and for any reason. In the event that a cancellation or postponement occurs the following policies shall apply:
If the event is postponed due to reasons beyond AIGA Orlando's control, the event will be scheduled to a later date. Date, time, and place to be advised. If you are not able to attend on the new date of the event, a complete refund will be issued to attendees who have paid for that event.

When an event is canceled because of AIGA Orlando's own decision and not due to reasons beyond their control, a complete refund will be issued to attendees who have paid for that event. The sole compensation for cancellation or other remedies shall not exceed the event registration fee. No other refunds shall be provided.