What is Re:Solutions?
Re:Solutions is a one-day conference dedicated to re:starting the new year inspired, informed, and re:invigorated.
About Re:Solutions
The day is broken down into two parts. In the morning, re:charge your creativity in one of three hands-on workshops. Then in the afternoon, re:engage your mind as you glean from the knowledge and experience of four key speakers.
Re:solve to attend this re:warding event and don't forget to re:gister!
2018 Line-Up
Morning Workshops
(NOTE: Workshops happen simultaneously from 9am -11:30am so you can only select and attend one workshop!)

"Make the Most of your Fonts"
9am - 11:00am | with Mary Catherine Pflug, Foundry Specialist for MyFonts
Designers and type enthusiasts listen up!
Now's your chance to learn what you've always wanted to know about discovering, buying, and making the most out of fonts. Hold onto your hats because you're going to get typographically schooled in this whirlwind two-hour workshop.
You'll leave with all the tips and tricks you need to be an educated type consumer, such as what characteristics make a font right for you, what to look for in a reputable type foundry, how to navigate the idiosyncratic world of font licensing, and how to leverage the wealth of built-in extras that come with modern fonts.
Plus, you'll get a rundown of common font parlance, and learn how to talk type with your fellow designers. While we're at it, you're also going get a behind-the-scenes overview into what actually goes into making a typeface, as well as free tools that are out there to help you make the most of your fonts.
So prepare yourself for a morning of fantastic, font-focused typographic training!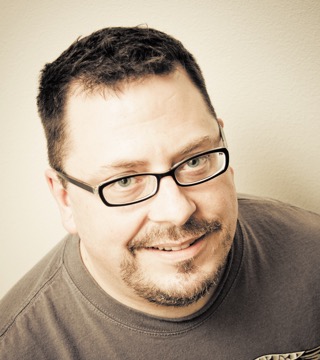 Logology: Making Iconic Logos
9am - 11am | with Von Glitschka, Creative Director / Illustrator at Glitschka Studios
In this workshop, we'll go the entire process of logo creation from concept, craftsmanship, and completion. Along the way, you'll learn how to think, how to build precisely in vector form. We'll cover essential plugins that make the creative process easier and showcase timeless methods that anyone can use in their workflow after the fact. It's a practical, informative and fun approach to solving a design mystery we call a logo.
What you need:
Bring a laptop or just watch and listen. You'll learn and enjoy either way.
I'll provide a link to all source files used
I'll provide a discount code for the plugins shown
Q&A so you can ask any specific questions you want
Each attender will get a discount code they can use at pplluv.com
Bad jokes are FREE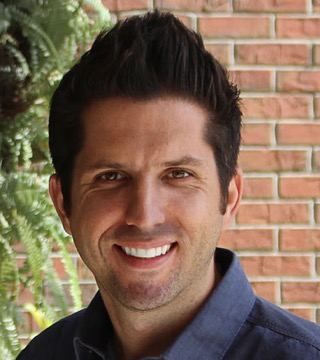 Motion Graphics for the Graphic Designer: Top 10 things Graphic Designers should know in After Effects
9am - 11am | with Matt Dombrowski, Assistant Professor at SVAD for the University of Central Florida
This course is to both beginner and intermediate users of Adobe After Effects. Students will learn top tricks in creating, animating and organizing a professional quality motion graphics project. Topics include techniques to enhance your "sizzle reels", create professional looking animation, working with movable type and creating dynamic elements using 3D.
What you need:
Bring a laptop with Adobe After Effects installed (free trial available if needed)
General Session
---
Keynote Speakers
Speakers subject to change without notice
1pm - 5pm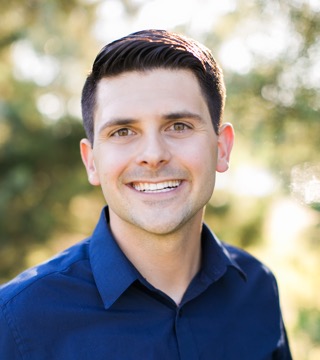 Albert Manero  (Limbitless Solutions)
Dr. Albert Manero is the President of Limbitless Solutions non-profit, a direct support organization for the University of Central Florida. Limbitless Solutions is an engineering innovation company that helps children in need through the design and delivery of accessibility technology that are donated to families. The non-profit organization uses additive manufacturing to advance artistically personalized bionics and solutions. He holds a Ph.D. in mechanical engineering from the University of Central Florida. Limbitless Solutions started as a student project at the University of Central Florida with a group of fellow students who combined their academic skills with an innovative and entrepreneurial spirit to advance the field of bionics.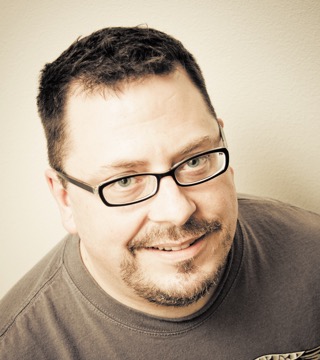 Von Glitschka  (Glitschka Studios)
Von is creative director of Glitschka Studios a small two person boutique design firm located in the Pacific Northwest. Their diverse range of illustrative design has been used by some of the most respected brands in the world. They creatively collaborate with ad agencies, design firms, in-house corporate art departments, and small businesses to produce compelling visual narratives.
http://www.glitschkastudios.com
http://www.pplluv.com
@vonster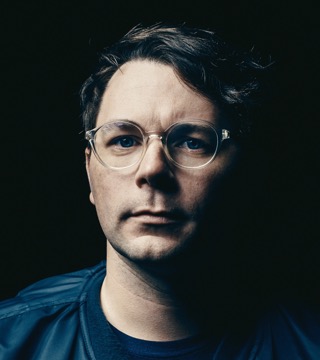 Michael Forrest  (Art Director)
Michael Forrest is an Orlando-based Art Director currently lending his talents to Wakeboarding Magazine. With more than a decade of working with brands big and small, Michael often finds his creative output somewhere around the intersection of art and design. Some have described his work as being a heady mix of unique aesthetics, challenging compositions and genuine curiosity. He is a proud member of AIGA and is honored to be a part of the growing creative community here in Orlando.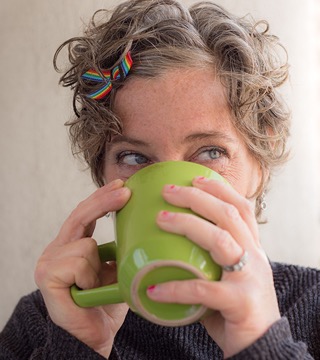 Nicki Drumb (Art Director at TK Orlando)
A graduate of the flamingo school of art, Nicki has been a graphic designer, artist, writer, apostrophe assassin, community organizer and social justice activist in Orlando for 25 years. A two-time ADDY Award winner and a founding board member of AIGA Orlando back when flip phones were cool and marajuana was illegal, she has contributed her mad skills to large corporations such as Disney Design Group and Bonnier Corp, as well a nonprofit organizations Amnesty International, Equality Florida and many others. She is currently art director at TKO and creator of the Art Is Moving public transportation initiative. Also she invented the internet. 
Continue the Conversation
---
After Party
5pm - 7pm
Dave's Boathouse
Cornell Campus Center
1000 Holt Avenue, Winter Park, FL 32789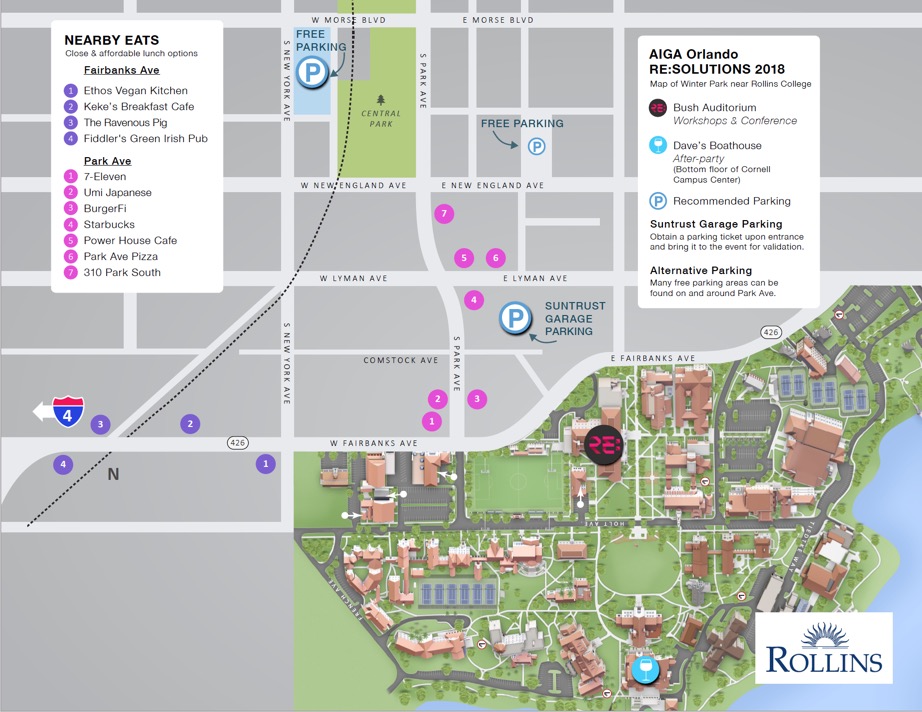 Follow AIGAOrlando on Twitter or Facebook for the latest updates. For full details of activities happening during Re:Solutions, visit orlando.aiga.org
Our Sponsors
A big thank you to our sponsors for helping make this event possible.
---
Re:Solutions is a part of Ad X Orlando.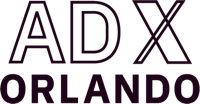 Cancellation / Refund Policy
AIGA Orlando will refund 75% of registration fee for cancellations received by 5:00pm two (2) business days prior to the event. Regrettably, no refunds will be made after this deadline.
Photo/Video Policy
The event will be videotaped and photographed. Content gathered at the event may be used commercially, and by attending the event you will be giving AIGA Orlando your consent to be recorded for this purpose.
Disclaimer
AIGA Orlando reserves the right to cancel or postpone an event, at any time, and for any reason. In the event that a cancellation or postponement occurs the following policies shall apply:
If the event is postponed due to reasons beyond AIGA Orlando's control, the event will be scheduled to a later date. Date, time, and place to be advised. If you are not able to attend on the new date of the event, a complete refund will be issued to attendees who have paid for that event.

When an event is canceled because of AIGA Orlando's own decision and not due to reasons beyond their control, a complete refund will be issued to attendees who have paid for that event. The sole compensation for cancellation or other remedies shall not exceed the event registration fee. No other refunds shall be provided.