What is Re:Solutions?
Re:Solutions is a one-day conference dedicated to re:starting the new year inspired, informed, and re:invigorated.
About Re:Solutions
The day is broken down into two parts. In the morning, re:charge your creativity in one of three hands-on workshops. Then in the afternoon, re:engage your mind as you glean from the knowledge and experience of four key speakers.
Re:solve to attend this re:warding event and don't forget to re:gister!


2017 Line-Up
Morning Workshops
(NOTE: Workshops happen simultaneously from 9am -11:30am so you can only select and attend one workshop!)
---

4 Tools to Unlock Your Creativity
9am - 11:30am | with Jack Elkins, Orlando Magic Director of Innovation
As Director of Innovation for the Orlando Magic, Jack helps lead the team's innovation initiatives and created one of the first design-thinking based innovation labs in professional sports. Jack has been with the team for 11 years serving in Business Development as well as Technology. He helped oversee the development of the award-winning Amway Center which opened in downtown Orlando in October 2010. Jack supports several Central Florida social enterprises and startups, and has been an adjunct professor of Social Entrepreneurship and Business Innovation at Rollins College. Jack has two loves – his wife and adventure and especially enjoys blending the two together.
A Small World: Lettering and Illustration living together in Harmony
9am - 11am | with Shauna Panczyszyn
In this workshop, we will focus on the illustrative aspect of lettering and incorporating illustration into the overall piece using characters and other illustrative elements. We will touch on the basics and then work on finding our own styles through experimentation and referencing the old to create the new. We will play with different letterform styles and Shauna Lynn will show you how to combine and create visually exciting lettering layouts along with finding the right voice and tone for your illustration.
You will need:
- Pencil
- Pen
- Sketchbook/paper
- Short quote idea
- Excitement to learn
Optional: Tablet (Wacom, Surface, Etc) or iPad Pro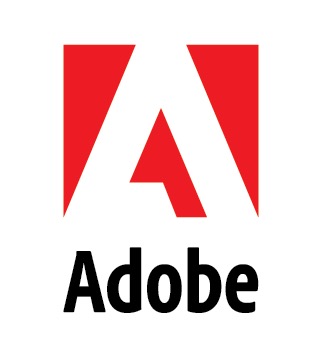 Designing
and

Prototyping

your

Next App

with

Adobe

XD

9am - 11:30am | with Brian Wood

Experience matters. People decide within seconds whether your app or website is useful and engaging. Crafting a great user experience requires more than just visual design. Adobe XD is an app for doing it all - wireframing, visual design, interaction design, prototyping, previewing and sharing. In this session, we will show you how to design and prototype a complete experience using the new Adobe XD. Learn tips and tricks to immediately be more productive creating a great user experience.



General Session
---
Keynote Speakers
Speakers subject to change without notice
1pm - 5pm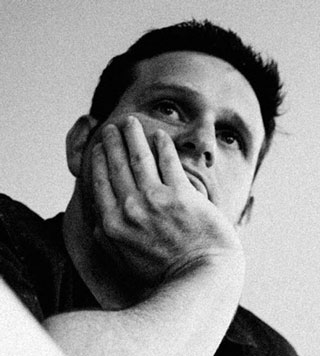 Mark Unger (Push)
As Partner and Chief Creative Officer, Mark leads the creative vision for all of Push's clients and products. 
Since joining Push in 2002, Mark has worked with notable clients such as Disney, Buffalo Wild Wings, Red Lobster, AT&T, Tijuana Flats, and Forbes Company. He has won over 300 industry awards, including two Webby awards and four Rebrand awards.
Mark received his BFA from Ringling School of Art where he was the first ever winner of the Ringling New Achievers Award. He then attended Yale University where he earned his MFA, as well as the prestigious Charles H. Sawyer Prize for excellence in graphic design.
Mark is also the founder and CEO of Hubbly Bubbly Falafel, a boutique restaurant chain that gauges Push's technologies and concepts in a real-world setting. Prior to Push, he was a UI designer with LucasArts.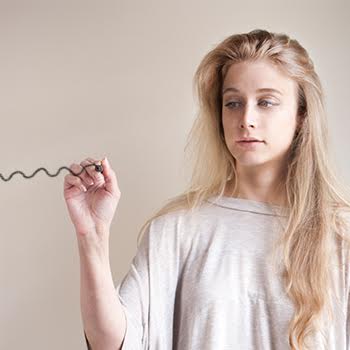 Kelly Farmer 
Kelly Farmer is an Orlando-based art director, illustrator and graphic designer with a passion for visual storytelling. She holds an M.F.A. in graphic design from the Savannah College of Art and Design in Savannah, Georgia. Kelly has worked for companies like Ogilvy & Mather, Walt Disney Imagineering, Walt Disney Creative Entertainment, and Disney's Yellow Shoes Creative Group and has been a keynote speaker for Adobe Creative Jam. She currently has the privilege of both guiding and supporting the conceptual direction and visual execution of print, digital and interactive pieces and campaigns as a freelance art director with Yellow Shoes.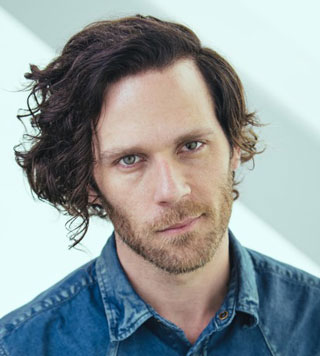 Cole NeSmith (Creative City Project)
Cole NeSmith an experience curator, actor, writer, musician, and speaker. He is the Executive Director of the Creative City Project — an annual performance and installation art event in the heart of Downtown Orlando. 
Cole uses creativity to build and shape community through his leadership in initiatives like Project DTO — imagining the next ten years of growth for Downtown Orlando — and as the Creative Director of "Beautiful Together" — an artistic response to the Pulse tragedy in June of 2016. He was named on the "15 To Watch" list of Orlando Magazine's "50 Most Powerful People." Whether it's shaping a performance environment or the whole of a city, Cole is passionate about using creativity to shift paradigms and create community.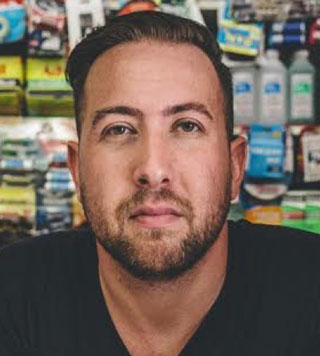 Alex Center (Coca-Cola, ESPN, etc; thealexcenter.com)
Alex Center is a Brooklyn-based designer who works for the global beverage leader, The Coca-Cola Company. He grew up in the town of Oceanside NY, home to the world's second Nathan's Famous Hot Dogs. He once worked for the New York Knicks as a designer where he worked with both his childhood idol, John Starks and his nemesis Isiah Thomas. He has spent most of his professional hours being creative on behalf of the beverage brand vitaminwater. Over the years, he has designed packaging that has been in hands across the globe, created breakthrough marketing campaigns, launched innovative new products and once met rapper 50 Cent who told him "You must think you're pretty special." He got nervous and instantly started sweating. 
In 2011, Alex was named one of the 200 Best Packaging Designers by Luerzers Archive. In 2013, he started sharing his story with speaking engagements at The Dieline Forum, AIGA INitiative, HOW Design Live and as a guest on Debbie Millman's famous Design Matters podcast. In 2014, Alex was named a Person To Watch by GDUSA Magazine. In 2015, he became a columnist for HOW Magazine, writing about the expanding landscape of In-House design. In 2016, he joined the AIGA In-house Initiative Steering committee, working to address the unique opportunities and challenges faced by the in-house community. Today, he leads the strategy and design vision for brands at Coca-Cola that include vitaminwater, smartwater & Powerade. In his personal time he enjoys rooting for New York sports teams that wear orange/blue, editing instagrams for far too long and searching for the freshest prosciutto in New York City.


Continue the Conversation
---
After Party
5pm - 7pm
Latitudes
33 W Church St, Orlando, FL 32801

Follow AIGAOrlando on Twitter or Facebook for the latest updates. For full details of activities happening during Re:Solutions, visit orlando.aiga.org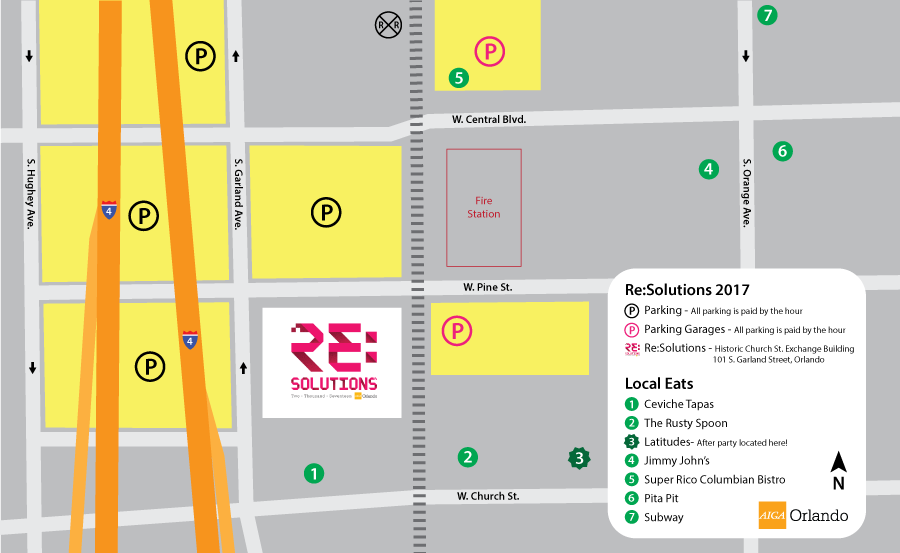 ---
Cancellation / Refund Policy
AIGA Orlando will refund 75% of registration fee for cancellations received by 5:00pm two (2) business days prior to the event. Regrettably, no refunds will be made after this deadline.
Photo/Video Policy
The event will be videotaped and photographed. Content gathered at the event may be used commercially, and by attending the event you will be giving AIGA Orlando your consent to be recorded for this purpose.
Disclaimer
AIGA Orlando reserves the right to cancel or postpone an event, at any time, and for any reason. In the event that a cancellation or postponement occurs the following policies shall apply:
If the event is postponed due to reasons beyond AIGA Orlando's control, the event will be scheduled to a later date. Date, time, and place to be advised. If you are not able to attend on the new date of the event, a complete refund will be issued to attendees who have paid for that event.

When an event is canceled because of AIGA Orlando's own decision and not due to reasons beyond their control, a complete refund will be issued to attendees who have paid for that event. The sole compensation for cancellation or other remedies shall not exceed the event registration fee. No other refunds shall be provided.