In response to the tragedy at Pulse, AIGA Orlando is inviting our entire city to Love by Design, an event that will inspire and empower us all to stand against hate.
Held Saturday, June 25 from 2pm-8pm at 2424 E. Robinson Street (also known as the Tasty Tuesdays food truck location behind the Milk District bars), Love By Design is for civic leaders, creative professionals and anyone else who cares about the future of our city. Representatives from the LGBTQ and Muslim communities will share their stories as we begin the process of healing from our collective heartbreak. Together, we will determine how to move forward as a city that lives with more love every day.
Even more than a reflection on this tragic event, Love by Design will be an all-day celebration of The City Beautiful's talent, diversity and resilience. Local artists and designers will donate original work for sale and auction. Food and entertainment will be provided by local musicians and food trucks. Proceeds will benefit OneOrlando, the fund formed by the mayor's office to respond to the needs of our community in the wake of the Pulse Tragedy.
Speakers
Kaleb Quast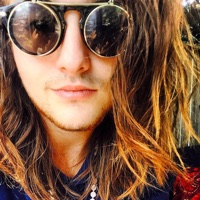 Kaleb is a transgender poet in his early twenties. He makes black out poems/horoscopes. He graduated with from UCF recently and this is the only thing remotely related to his degree he's done since he got it.

Sadaf Saied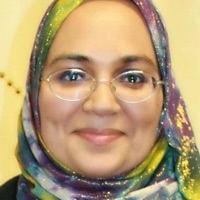 President and one of the founders of the Muslim Women's Organization.
Terry Olsen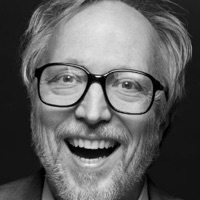 Terry Olson has been Orange County's "Chief Arts Instigator" since the County authorized the creation of the Office of Arts & Cultural Affairs in 2001. Since moving to Orlando, he has helped start and run more than a dozen other arts organizations including the Orlando Theatre Project, the Orlando International Fringe Festival, and Orlando's Downtown Arts District.  
Wanda Ortiz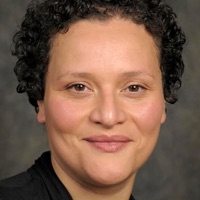 Wanda Raimundi-Ortiz is a nationally and internationally recognized, award winning interdisciplinary visual and performance artist. Most recently she was nominated for the prestigious 2016 United States Artist Fellowship, named one of UCF's 2016 Woman Making History honoree by the University of Central Florida's Center for Success of Women Faculty. 
Bands
The Pauses
Beartoe
Circa
Ka Malinalli
Susan Lee
Beemo
Raspberry Pie

Activities
We'll have activties for kids including coloring sheets to be delivered to the doctors and nurses at ORMC, beanbag toss, board games, beaded crafts and more. 
The Muslim Women's Organization tent will be offering henna tattoos for donations to the OneOrlando fund.
Poster Show
We're selling posters contributed by local Orlando designers as well as AIGA members and designers nationwide. All proceeds from sales will go directly to the OneOrlando fund.
Art Auction
A silent auction will be held throughout the day for various one-of-a-kind art pieces donated by local and national artists contibuting to our cause. All proceeds from sales will go directly to the OneOrlando fund.
Our Sponsors
A big thank you to our sponsors for helping make this event possible.

AIGA Orlando is a professional association for design and creative professionals. The Orlando chapter was formed in 2000, the association currently has about 250 members, and grew 68% in 2015 alone. Their mission is to nurture a thriving creative community and serve as a hub for creatives in the area.