2019 Changemaker Series
AIGA Orlando is pleased to be back in the community collaborating with creatives and non-profit organizations for our second annual Changemaker Series installment!
Over the course of two months, selected creatives and non-profits will team up to collaboratively address the design needs of the organizations chosen.
This year, we've chosen to focus on Mental Health as a theme within organizations chosen. These non-profits are deeply rooted in groups where mental wellbeing is a top priority.
We'd like to thank Push. and Real Thread for sponsoring our program. 
About the Process
1. IDEATE – KICKOFF
WEEKEND WORKSHOP
September 7, 2019
Accepted applicants are assembled into teams that will participate in a mandatory, one-day intensive human-centered design bootcamp. Together teams will:
Meet their team members and Change Organization partners
Learn design thinking theory and methods taught by local design leader and educator, David Yarde (a recap of the presentation can be downloaded here).
Work with Change Organizations listed below to understand their needs and the challenge at hand and begin research
Formulate a creative brief and other plans to tackle team challenges
Progress made during the Weekend Workshop will be a foundation for the work done over the next two months.
Change Organizations for 2019 include:
2. CREATE
PROJECT DEVELOPMENT
Project teams will work closely together over the course of two months to conduct research, develop, and implement sustainable solutions to address your challenge. Changemaker organizers will provide support when needed, including setting up team check-in events. These check-ins serve as opportunities for teams to swap best practices, pool resources, ask for help, and stay on track with their Change Organization partners.
At AIGA hosted check-ins, all are welcome to see the progress and/or learn about AIGA and our mission.
AIGA hosted check-ins: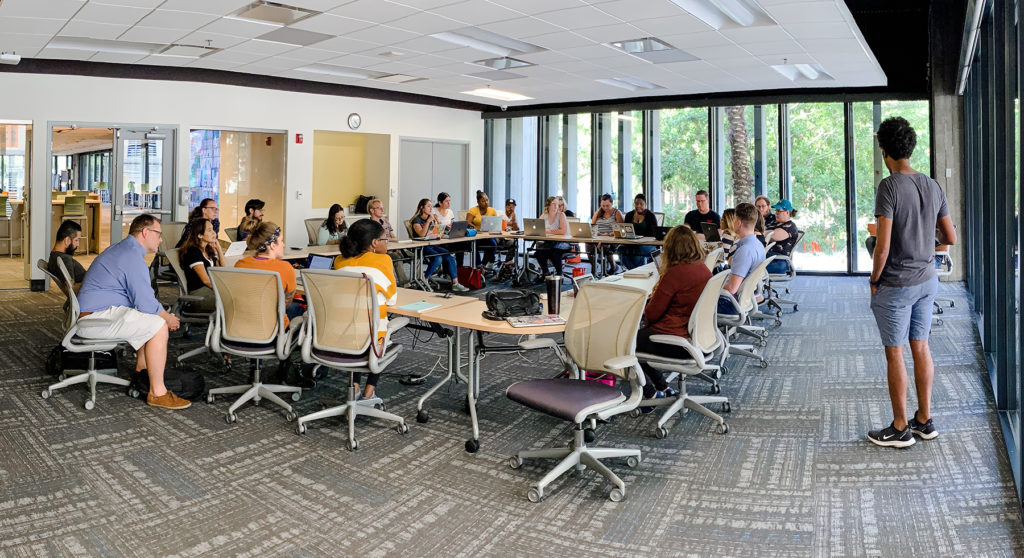 3. CELEBRATE
SHOWCASE
November 9, 2019
The Showcase is a celebration of the work accomplished by the Changemaker project teams with a party and exhibition. We welcome everybody to come party with us, learn more about our participating Change Organizations and the team projects, and get inspired by how design thinking can help address local social causes. Eat, drink, and be inspired with the larger community