S1E1 – Pat Starace | Maker Solutions for the Pandemic | Building a Ventilator
This week's episode is with Pat Starace. He's a professor at Full Sail University who is known around campus as the guy behind Mario Kart VR and a children's Iron Man prosthetic among scores of other projects. I was excited to talk to him about one of his more recent endeavors—building a low-cost prototype ventilator.
This is the first interview I conducted after Covid19 social distancing measures began, so we unfortunately couldn't chat in person. But there's a theme with Pat, he doesn't let an opportunity pass him by. So as I clicked the "admit" button on Zoom, I was greeted by Pat with this incredible virtual background…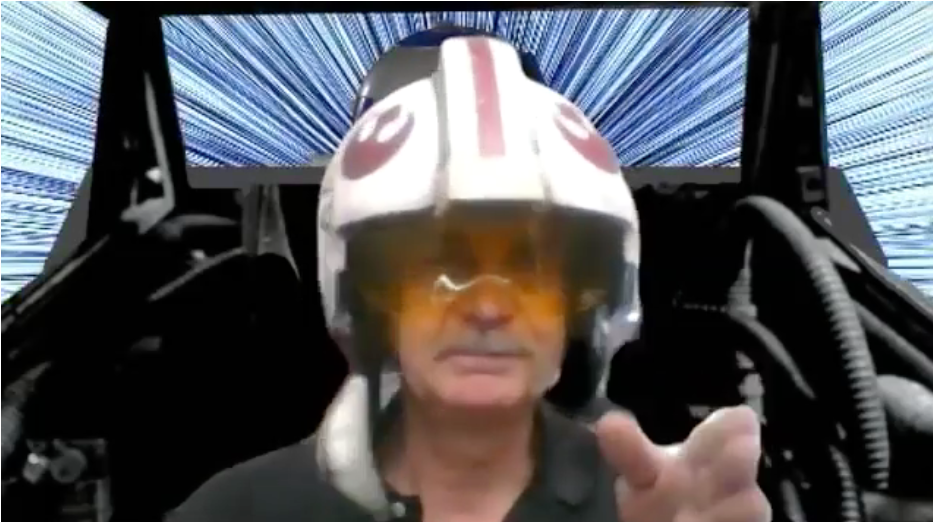 The X-wing fighter helmet was from another VR project that Pat did with his students. He told me it still gets good use in the age of Covid during Zoom meetings. It immediately put a big smile on my face, which is another theme with Pat. His projects tend to either entertain or improve the quality of life, if not both.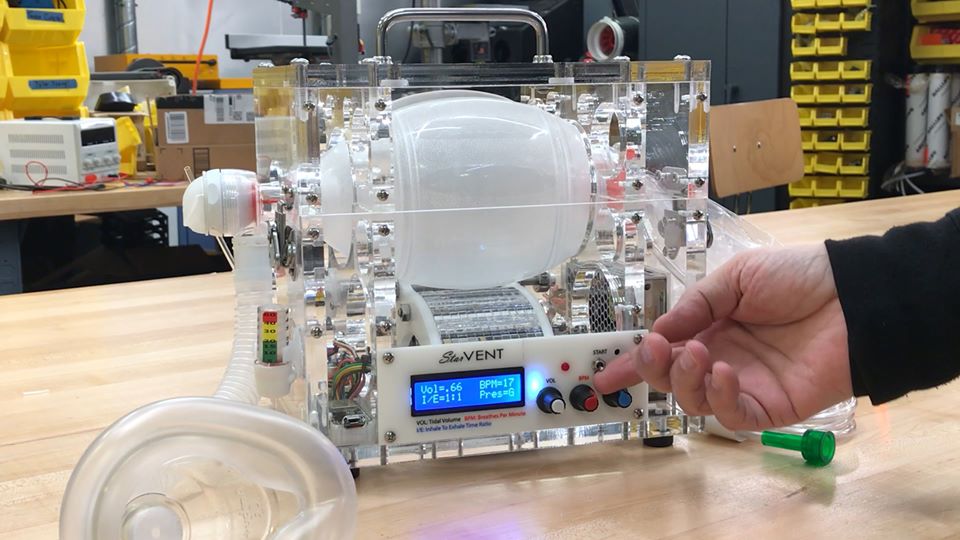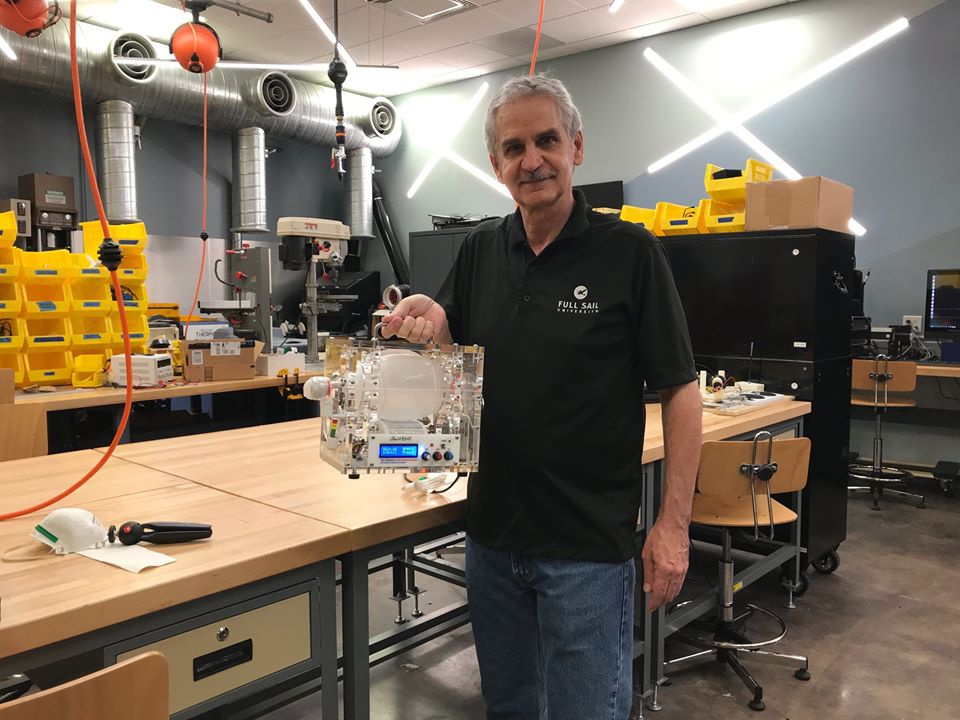 So it's no surprise that as concerns about hospital resources rose, Pat decided to build a ventilator that could be produced for a reasonably low-cost. If approved by the FDA, it could potentially save many lives. Speaking of the FDA, if you have any experience or understanding of the FDA approval process, please reach out to me at stories@orlando.aiga.org so we can help Pat reach the next stage with this prototype!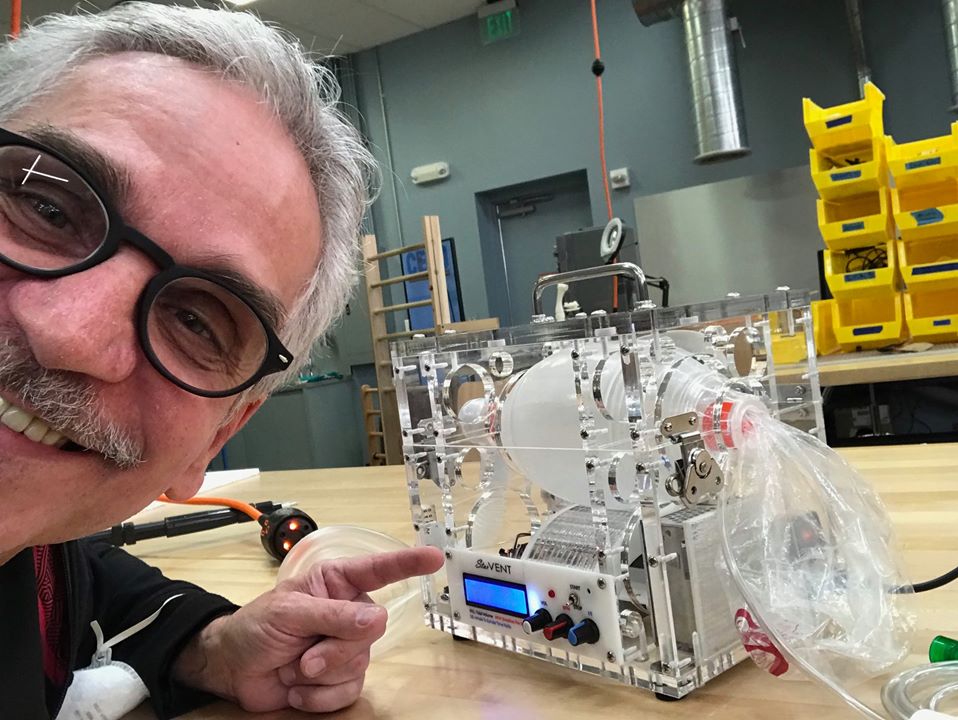 I loved learning about Pat's fascinating history in the industry and where the spark for this project really began. I'd love to hear what you learn from Pat, too!
Creative Challenge
This episode's challenge is to use whatever talents you have to help someone who has been affected by the pandemic. All actions, big and small can truly make a difference. Share how you've completed the challenge using #challengetocreate!
Show Notes
If you have a minute, join the Care to Create community on Facebook, Instagram, and Twitter for updates, stories of other amazing creators, and to share your own story.
And if you have a few minutes, review Care to Create on iTunes. It will help us to climb our way through the algorithms and share these amazing stories with the rest of the world!